Since moving to Cornwall I have been able to explore the wonderfully wild and rugged Scilly Isles, a cluster of over 100 islands 28 miles south-west of Lands End.
With white sandy beaches and enjoying a micro-climate that allows palm trees and succulents to flourish, the Scilly Isles have long attracted holiday makers in search of raw beauty and sunny skies. With its pristine turquoise seas you could almost think you were in the Caribbean - until you dip a toe in the water.
Not to be missed: the botanical wonders of the sub-tropical Tresco Abbey Gardens are made possible by the temperate climate afforded by the gulf stream
The islands also provide a rich source of inspiration for artists and over the years have attracted renowned names in British abstract art from the Newlyn and St Ives schools of art, including Barbara Hepworth, Patrick Heron, Sir Terry Frost, Stanhope Forbes and Julian Trevelyan.
I wasn't expecting to 'need' to paint the isalnds upon returning from each of my trips in 2016, but that's exactly what I did when back in my studio in West Cornwall, just a few miles from Lands End.
It seemed that the gentle seas which welcomed us to Tresco in late summer made their way onto my canvas. And I found our cliff walks around the island of Bryher on a breezy autumn weekend to be a rich seam of inspiration -- as if I was conjuring up the violet seas crashing on the black rocks which have witnessed so many shipwrecks in days gone by.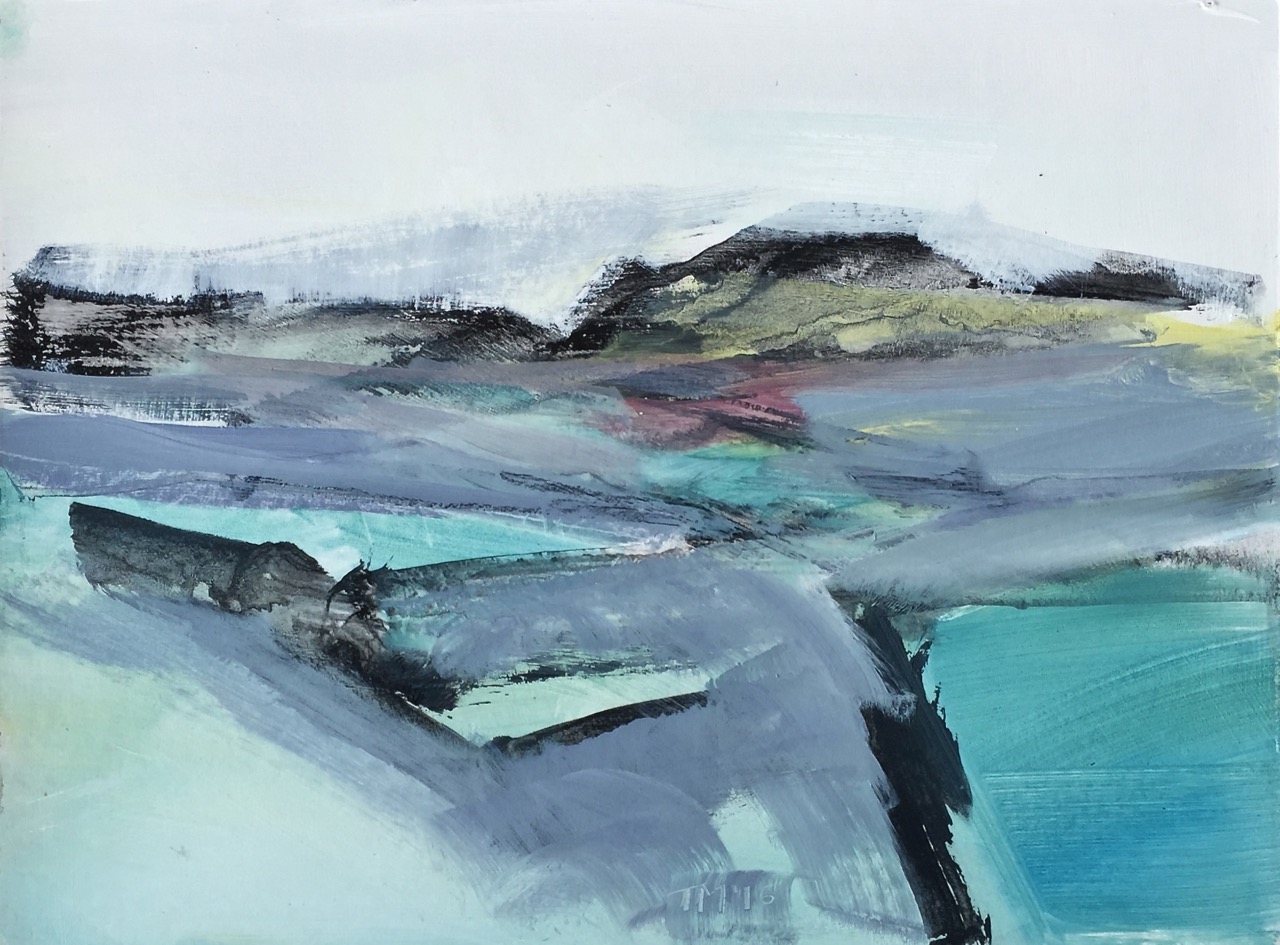 Paintings from Trudy Montgomery's series of Scilly Isles abstract paintings