Gaia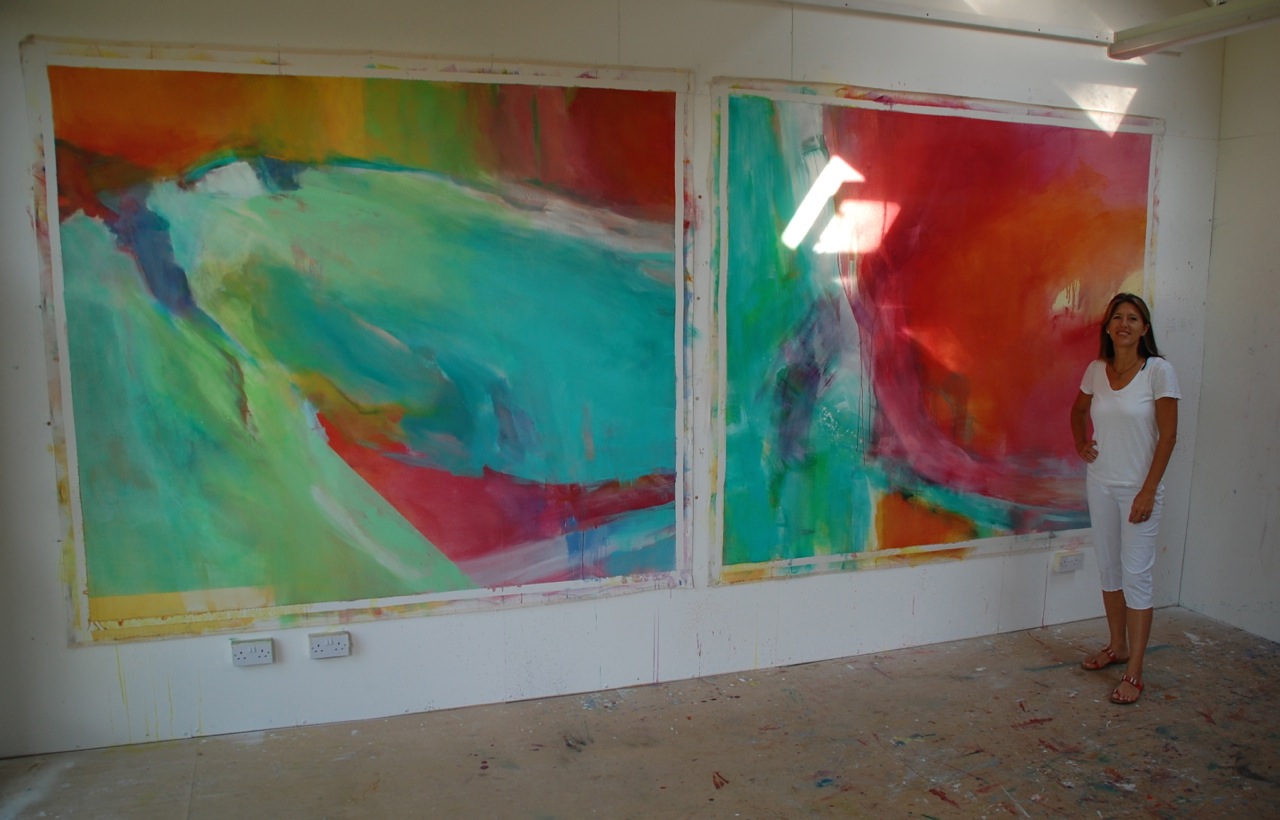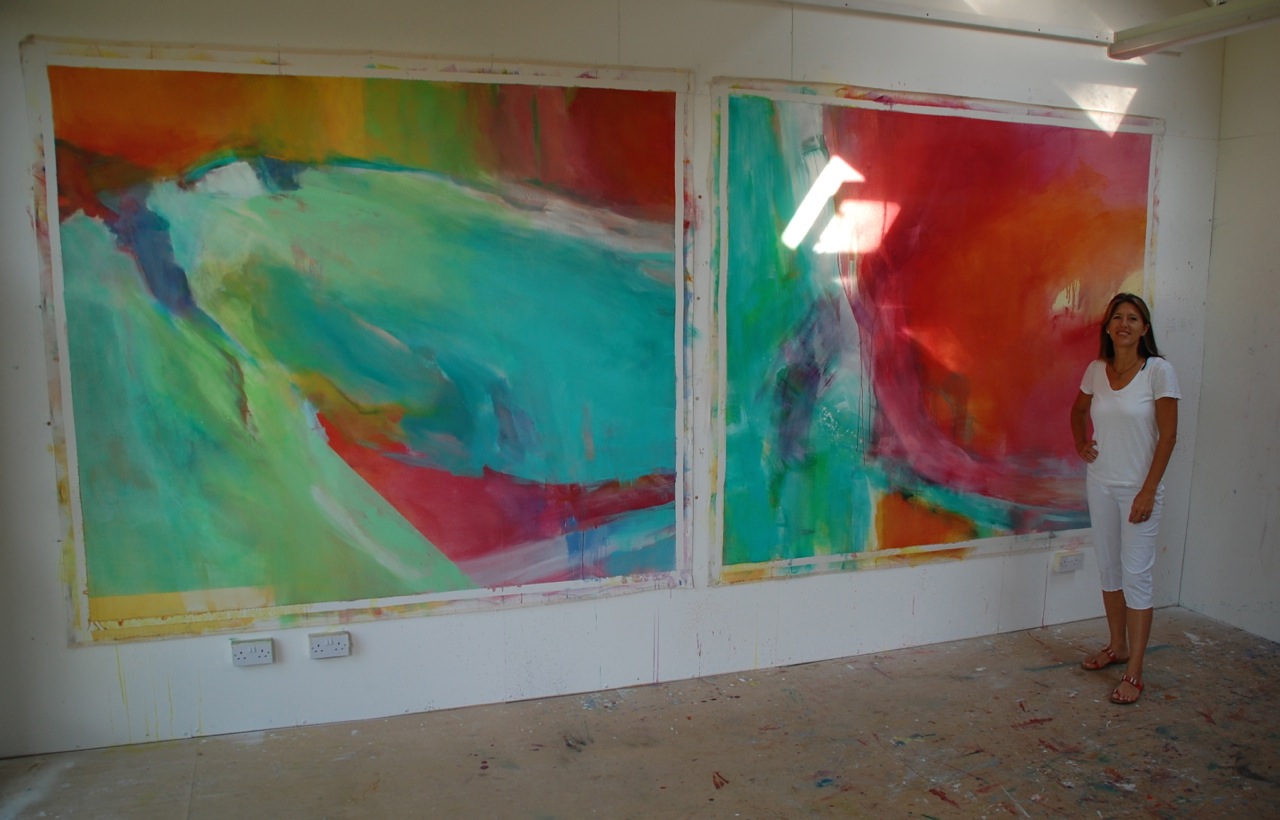 Gaia
2013, oil and acrylic on canvas, 86.5 x 75 in / 220 x 190 cm
A large vibrant painting which can be hung in either orientation. Can you see the regal figure in the vertical image? She arrived without me consciously painting her as I made this painting in the horizontal format — see image of the canvas stapled to the studio wall next to its sister painting, Love Knows No Limits.
Gaia is the name for the Earth Mother from the ancient Greek for land or earth. Gaia is the ancestral mother of all life and the personification of the earth in Greek mythology, one of the Greek primordial deities. Every culture has their version of the Earth Goddess. As our consciousness and awareness deepens, many are aware of Gaia as the divine being offering all life nourishment and sustenance. We are born of her and return to her. Her wisdom and energy is available to guide us should we ask for it…
This is a very large painting and could be crated or rolled in a tube. Please contact the studio to discuss shipping via professional art handler.