Strands of Wisdom IV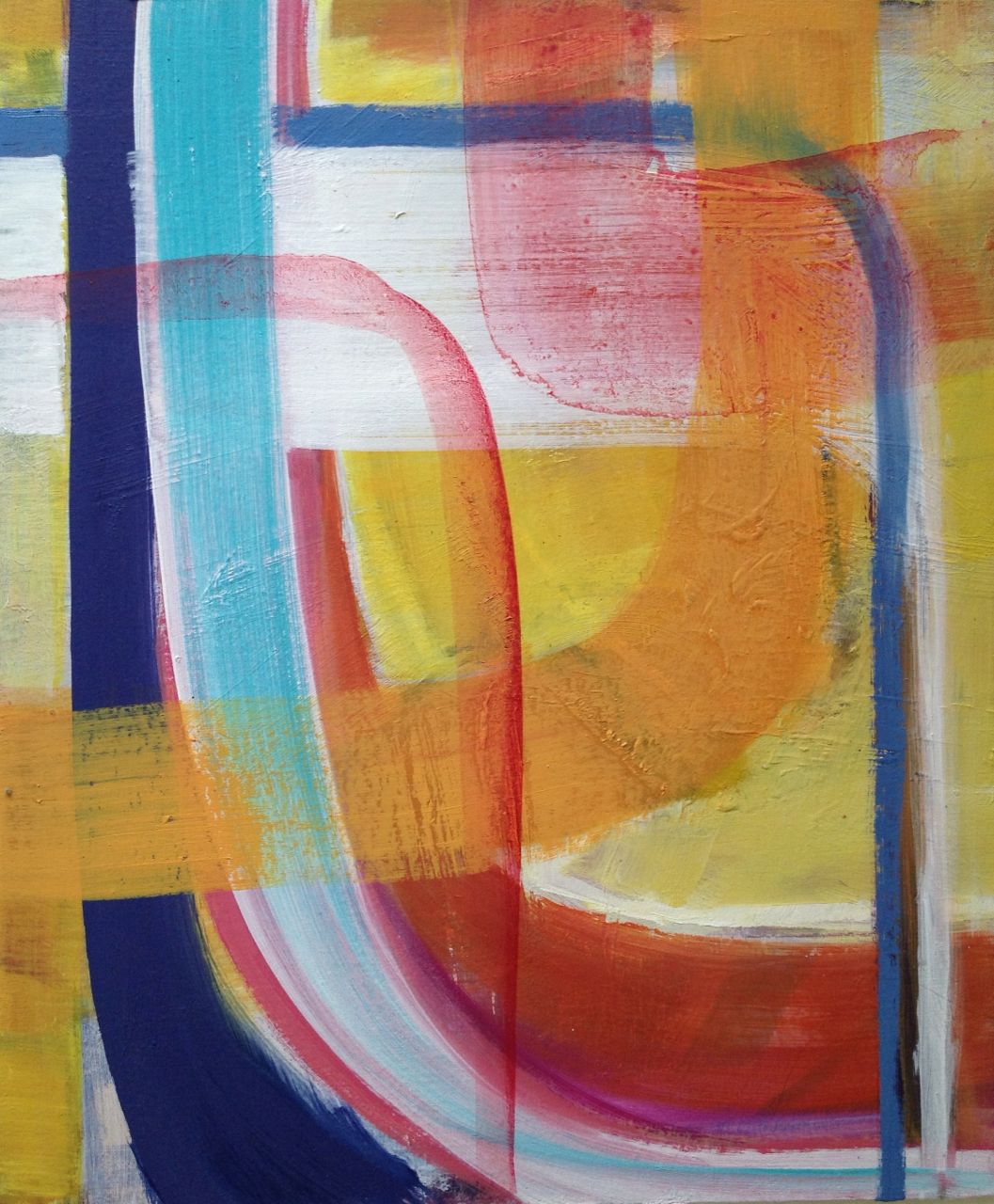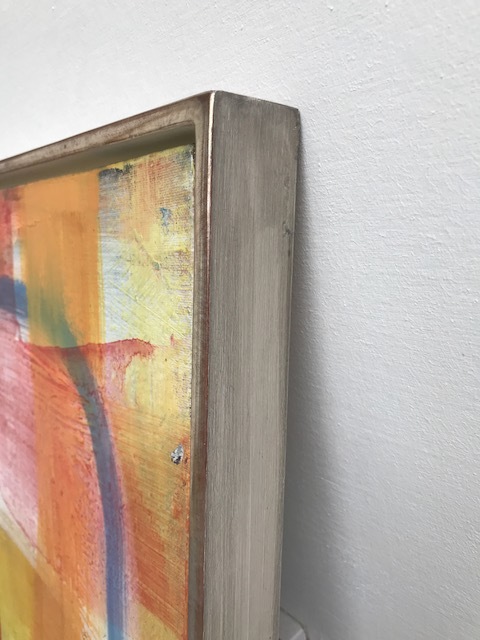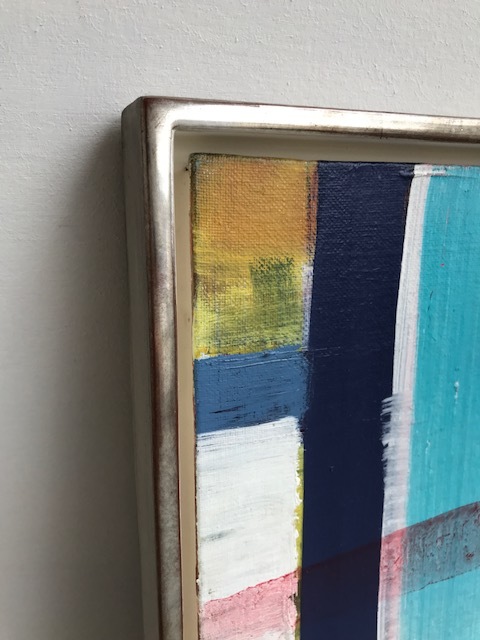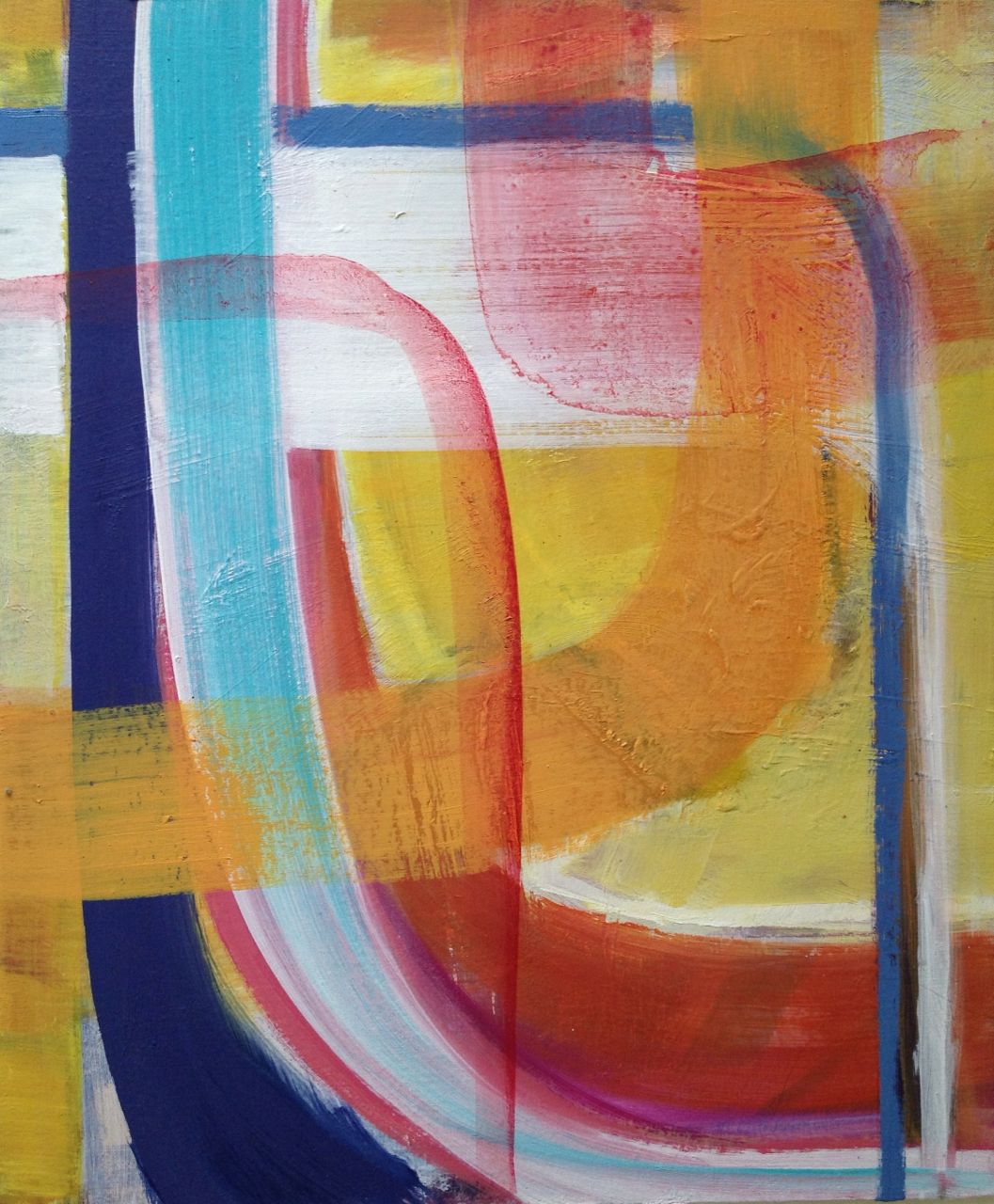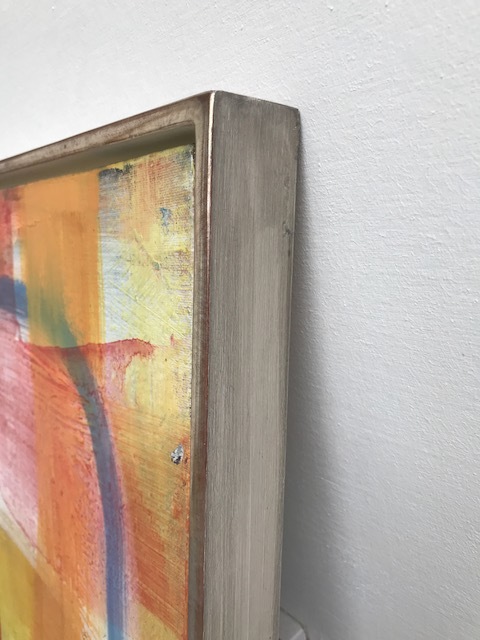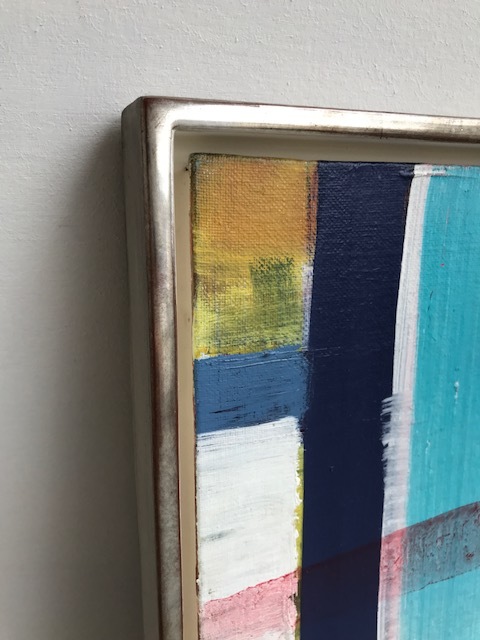 Strands of Wisdom IV
2012, oil on board, 24 x 20 in / 61 x 51 cm. Signed verso.
Framed in thin (0.75cm) white gold-leaf trench frame.
Framed size: 63.5 x 53.75 x 3.5 cm
This Strands of Wisdom painting is part of the Sacred Geometry series, which represents a movement towards the simplification of the symbols and gestures Trudy has been working with since 2009. These symbols are received on the intuitive plane, and are beyond thought patterns.
The strands contain bundles of light energy which are grounded through the act of painting gestures in colour on to canvas or paper. They are highly charged and the shape, direction, colour and tone all matter. These paintings cannot be understood with the thinking mind; the optimal way to experience them is to feel them, and be open to receive.