Winged Flight (Aqua)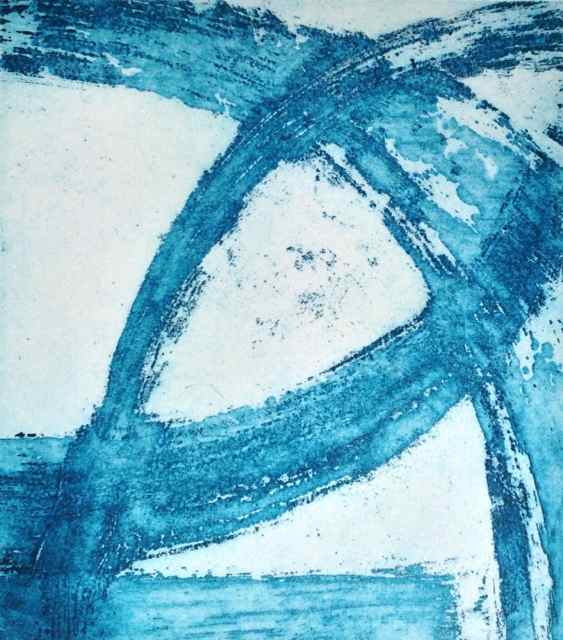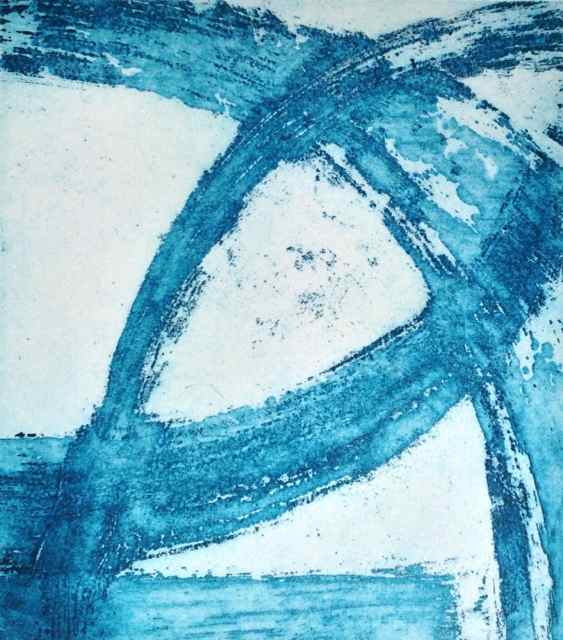 Winged Flight (Aqua)
Winged Flight is a hand-pulled sugar-lift etching created with a traditional printing press, and you can see the indentation of the plate on the paper.
I chose to use a sugar lift aquatint etching technique for this print to capture my gestural mark-making. The sugar lift process a way of creating painterly marks on an etching plate using a sugar solution and a paint brush. The etching plate is placed in acid to 'bite' or set, and then inked up and run through a printing press.
Signed, limited edition of 12 on archival 250 GSM Fabriano paper.
Print image size: 22.5 x 19.5 cm
Available unframed (print only)
Sent with a Certificate of Authenticity signed by the artist, Trudy Montgomery.